Bylaw enforcement exists to provide regulations and to facilitate and enforce bylaws that pertain to the health, well being, and structure of a community. Respecting the rights of our neighbours and ensuring that our property values are maintained is an important aspect of community living. At times, however, boundaries may be crossed and Bylaw Services Officers are given the task to investigate complaints received from the public about alleged violations of various municipal bylaws.
Our Bylaw Enforcement Officers receive complaints and investigate alleged violations of municipal regulations, including:
Property conditions (unsightly or dangerous conditions);
Business zoning;
Animal control and licensing; 
Compliance with the Provincial Motor Vehicle Act (parking beside a fire hydrant or parking on the wrong side of the road).
To ensure that Bylaw Enforcement is serving the needs of Oliver's residents, the majority of bylaws are investigated when the Town is made aware of a grievance.
Read the full Town of Oliver Bylaws list.
---
Image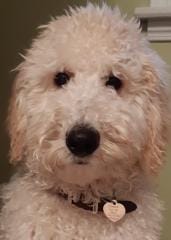 ** The Town of Oliver wants to remind you that a licensed dog gets one free ride home if it gets lost. Dog licences help the Town determine the number of dogs in our community so informed decisions can be made for current and future services, such as off leash areas and dog parks. Remember, Licence, Leash. It's the law. **