The Oliver Cemetery, located at 1068 Rockcliffe Road, is planned and administered out of  Public Works located at 5971 Sawmill Road.
The overall design of the cemetery offers a serene park-like setting with beautiful views and memorial benches.
Burial arrangements are typically made by funeral homes, however, you may make arrangements personally if you prefer, by calling the Public Works office at 250-485-6213.
The Oliver Cemetery offers:
Interment sites (cremation & burial)
Columbarium
Scattering Garden
Veterans section
Memorial marker installation
Memorial benches and trees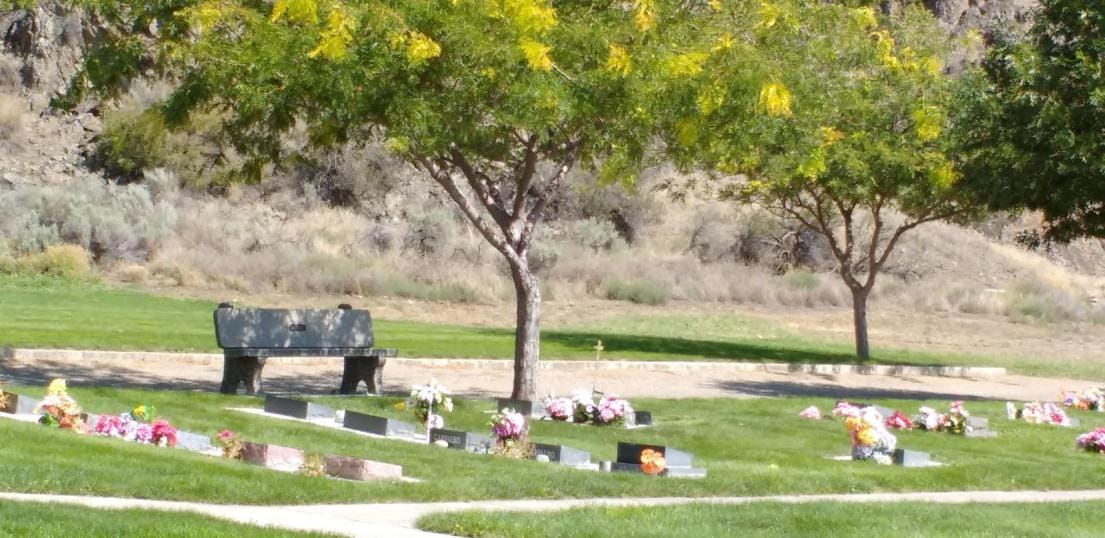 About the Cemetery – General Information